welcome to our private beach
With shallow water, the sandy beach is really a blast!
The Riviera delle Palme is the natural environment in which the Calypso Camping Village is set, directly on the sea near the famous San Benedetto del Tronto. The beach is for the private use of our guests and can be reached directly from our campsite.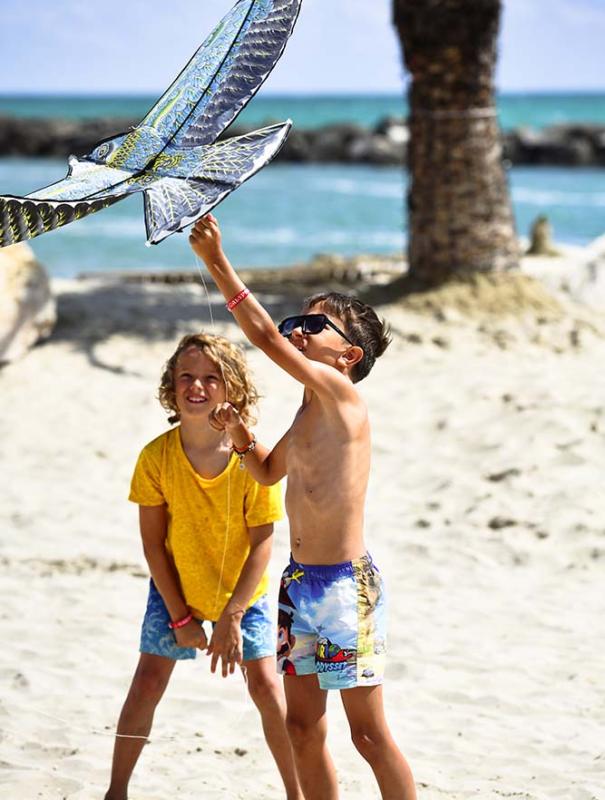 Lose yourself in the waves
Your children will be able to safely swim in the sea on this stretch of coast, thanks to breakwaters that stop the currents and favor low and sandy sea beds for several meters off the shore.

Get ready to shine under the sun
Our private beach is divided into two parts: one area is equipped with umbrellas and sunbeds that are assigned to the various accommodations in the village, the other is a stretch of free beach reserved for guests of the campground who can take advantage of their own equipment and relax in complete freedom.

WoW with your feet

in the sand!